Reduce tax, drive the success of our practice, protect your assets, grow your investments and look after your team, all with the help of Prosperity Health.
There is a major shift underway in Australian medical practices. Clinics are getting larger and ownership is becoming concentrated among fewer players, with corporate ownership growing and the rise of the GP super clinic incorporating allied health professionals. Running a large and busy practice or day clinic, especially at multiple locations, is hard enough, without the worry of managing your accounting processes, considering how best to incentivise and reward your doctors and staff, and making sure you achieve your financial and wealth goals.
Where Prosperity Health fits in
We work with practices and clinics of all sizes to turn these burdens into attainable outcomes. Our advice is tailored to your practice life cycle, whether starting a new practice, building and growing an established practice, maximising the value of your practice, or helping you to plan for succession and transition out of your practice. Drawing on more than 30 years of industry practise, we combine the skills, knowledge and know-how of chartered accountants, tax specialists, financial planners, business managers and cloud system experts to help practice owners manage for prosperity.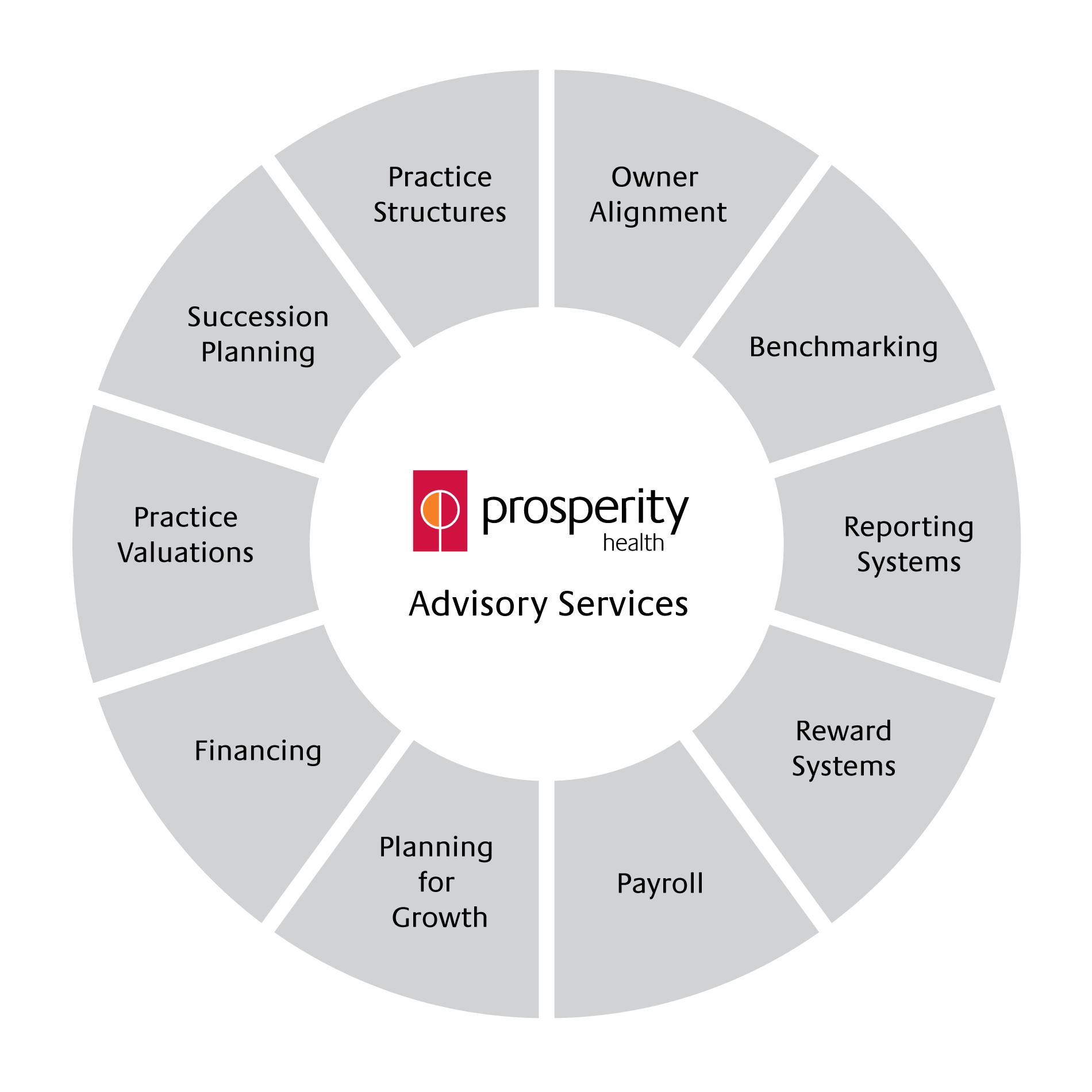 The entry point to engaging your Practice with Prosperity Health is a complimentary meeting with one of our dedicated health specialists to explore the needs of your practice. Some clients like us to prepare a detailed statement of recommendations, where we take into consideration the financial plan, structure, business strategy, owner return, growth aspirations, financial position and put in place a strategy that covers these key areas.
We work with our Practice clients closely and cost effectively to ensure they have the right information at the right time to make informed financial choices as they manage and grow their business.
If you would like to book a complimentary meeting, please click here.